THE FINEST
GARDEN ORNAMENTS
SINCE 1984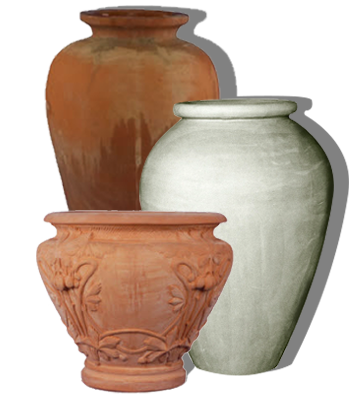 TERRA COTTA
The words "Terra Cotta" literally mean "baked earth". Used by man for thousands of years, surviving ancient artifacts give testimony to the durability of this special substance. Landscapers and gardeners have always prized terra cotta for its porosity and texture which maintain a proper degree of soil moisture – neither too wet or dry.
SANDSTONE
The nature of our Sandstone has a number of advantages, one of which is the way that it ages much like natural stone, developing a rich patina quite rapidly. The material's ability to be cast into virtually any shape allows our craftsman unlimited design possibilities.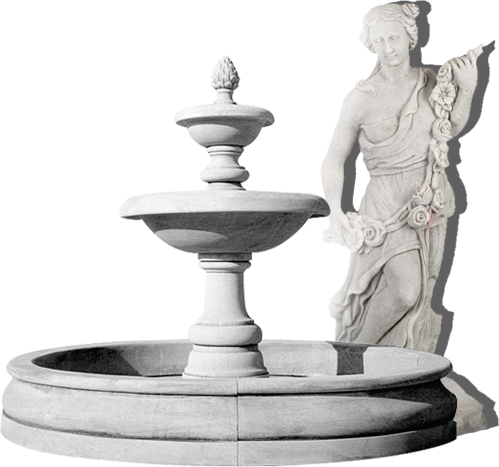 VICENZA STONE
Vicenza Stone is a natural limestone quarried in Italy. In use since Roman times, this material has proven its durability and beauty. After sculpting, Vicenza stone continues to cure and harden. Exposure to the elements actually toughens it, making it ideal medium for outdoor fountains and statuary. Vicenza Stone was used by the celebrated 16th century Italian architect Palladio.
Welcome to
Goodwin International